Every Week At Firebird: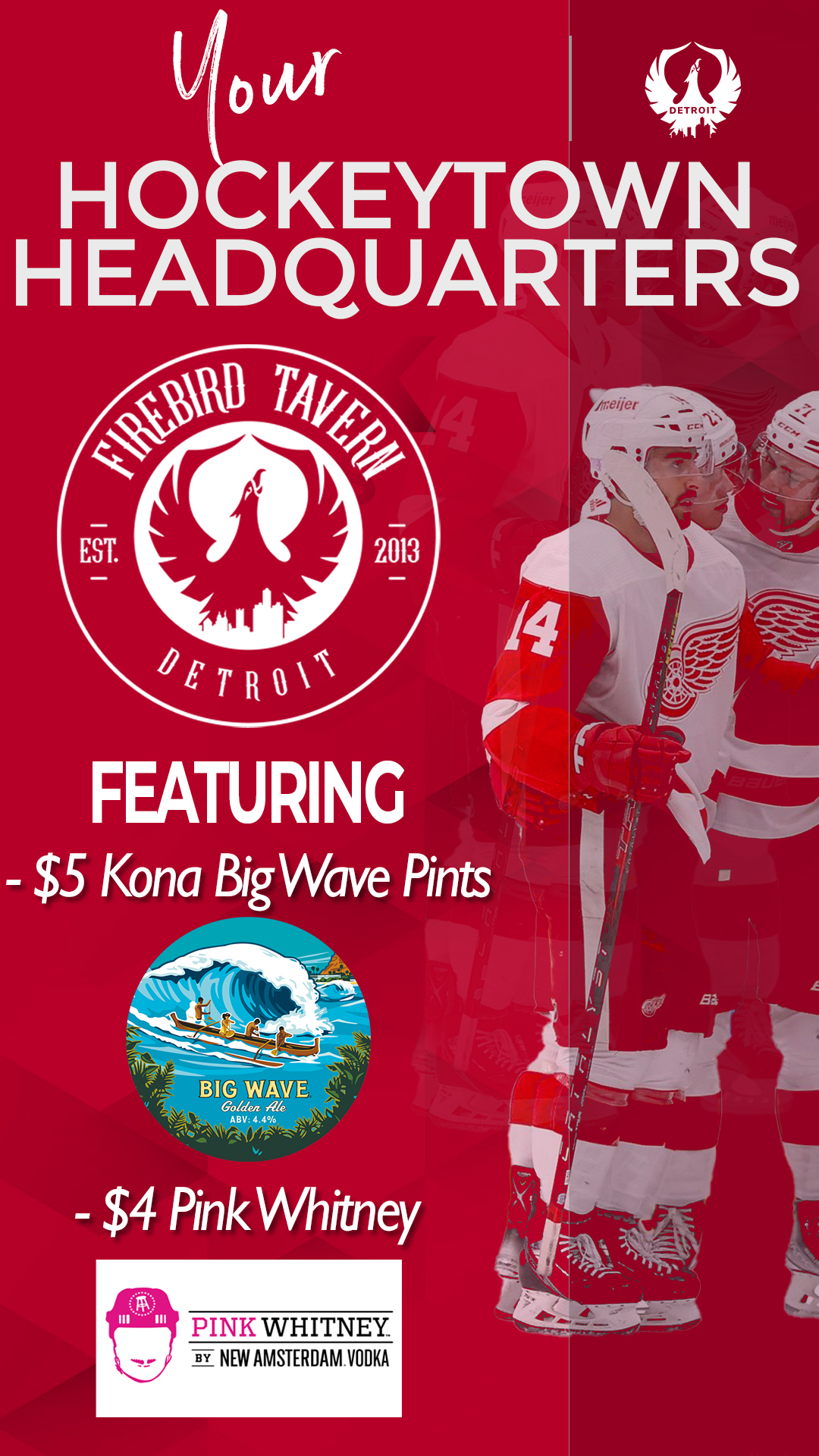 Next Event:
Make Firebird your Detroit Red Wings HQ this season and take the shuttle to and from all home games.
On top of the shuttle, enjoy these specials for all home games:
$5 Kona Big Wave Pints
$4 Pink Whitney's
Click link for shuttle schedule - https://www.greektowndetroit.org/transit
Book your next event at firebird!
We are proud to offer a flexible meeting space in the heart of downtown Detroit. Open to groups between 20 and 150, we can help you plan your next event.
Contact us for booking information.