Every Week At Firebird: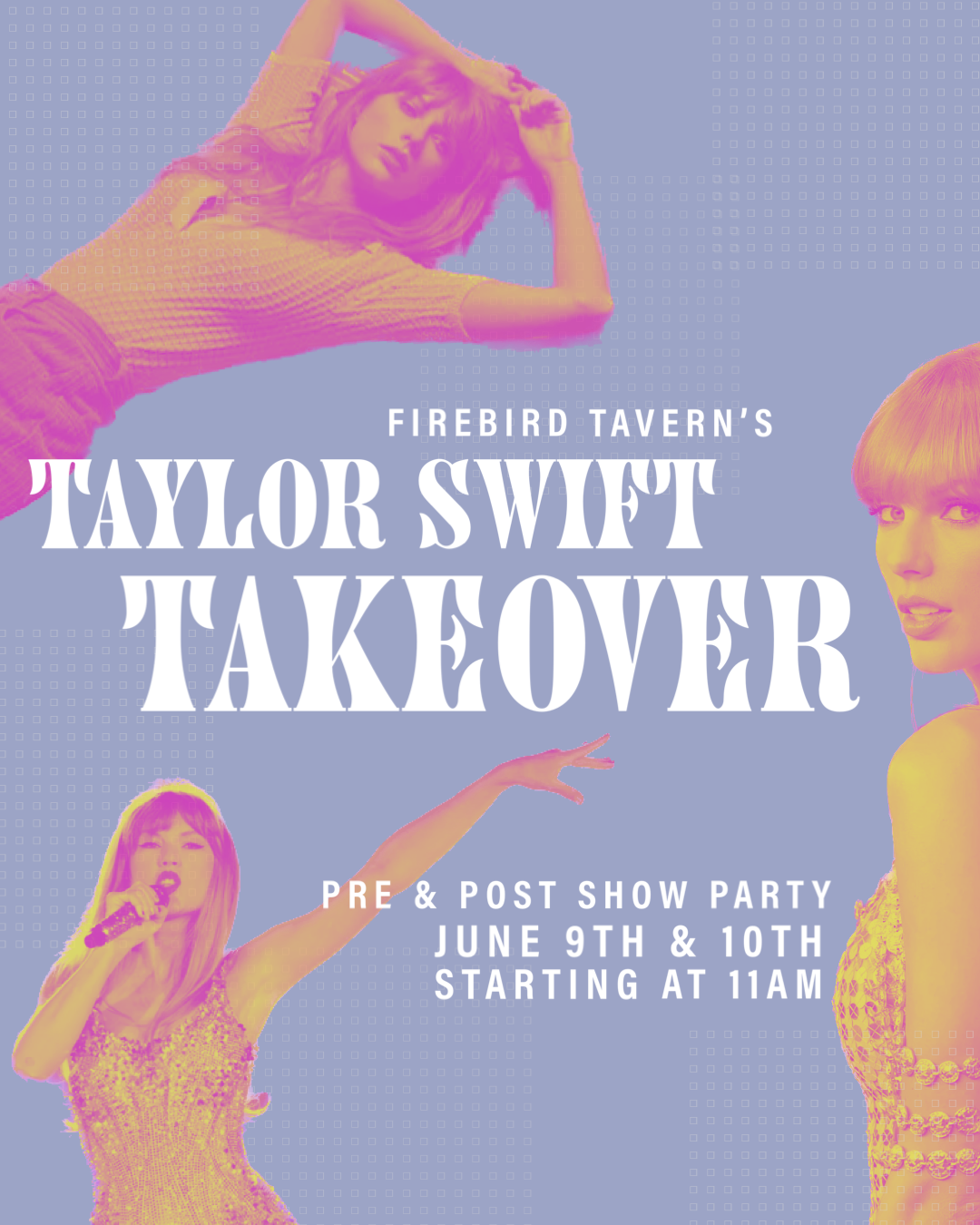 Next Event:
11:30am
- Come experience all things Taylor Swift, as we prepare for the biggest concerts of the Summer!
- We will be opening early both Friday, June 9th, and Saturday, June 10th with all things Taylor Swift. Located just a few blocks away from Ford Field, Firebird Tavern is the perfect place to hang out before the show.
- We will be featuring a Taylor themed cocktails and mocktails on our "Swifty Sips" menu, including "Champagne Problems" and "Lavender Haze".... obviously.
- We will be having a faux "meet and greet," if you will, featuring two photo walls with life-sized cardboard cutouts.
- Post Show Dance Party - 21 and up after 9pm, $5 cover at the door
- The second floor will be open with the DJ playing all your favorite Taylor Swift songs. Spin the Taylor Swift shot wheel for a chance to win themed drinks and prizes.
- Saturday night we will be raffling off both cardboard cutouts at *MiDniGhT* respectively*
- And who doesn't love a "Midnights" mashed potato bar?! Because that is also happening
Book your next event at firebird!
We are proud to offer a flexible meeting space in the heart of downtown Detroit. Open to groups between 20 and 150, we can help you plan your next event.
Contact us for booking information.